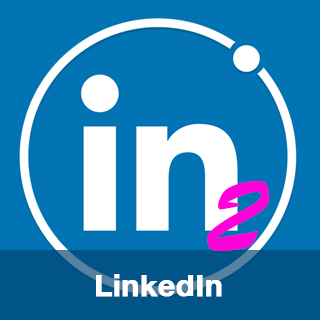 Linkedin UI 2
LinkedIn - Ionic 3
Details
<StartOfAds>
[PROMO] Ionic 3 Bundle: 6 in 1
Proudly introduce the best of my Ionic 3 products: 3 themes + 3 plugins in Studio Pack #2 now on sale with promotion code 19SPEED. Please click the button below for more information.
</EndOfAds>
LinkedIn UI 2
LinkedIn UI is now written on Ionic 3
Looking for older Ionic version?
You can find LinkedIn UI (Ionic 1) sold separately here.
Payment methods
Pay via Stripe using the button PURCHASE $24 on the side.
Other options:
If you have any problems with the above payment methods, please send me an email to mr_hie@yahoo.com before you pay via PayPal using the button below
Introduction
LinkedIn is a networking tool to find connections to recommended job candidates, industry experts and business partners. I've been using it for years and have my own profile there. They just updated the UI which is really cool. I'm an UI/UX lover, I see nice UI, I clone. That's it lol.
I always take it serious to keep the code quality high, with clean and self-explained code. When purchasing this, you also get my latest "helper" snippets inside the package to make it more fun to code.
Preview
Download and view the demo: Android APK
Or even more entertaining, see how it works on Youtube: https://youtu.be/Or-U0YAiqsc
See more of my works: https://market.ionic.io/user/66136
Happy prototyping!
Changelog
Last updated: Oct 15 2017
v1-ionicMarket-ionic-linkedin-2-47d0ce185697
v2-ionicMarket-ionic-linkedin-2-604cf3af0102
Screens
Welcome
Log in/Sign up
Side menu with zooming effect (pretty cool!)
Home (news feed)
Post
New Post
Search
Messaging
Chat
Network
Network Connections
Nofitications
Jobs
Settings
Profile
Run locally
1.Install Ionic environment
$ npm install -g cordova
$ npm install -g ionic@3.8.1
2.After purchasing, download the zip file containing the entire demo app and unzip
3.Go inside the extracted folder
4.Install all dependencies
$ npm install
5.Start local server
$ ionic serve
6.Your default browser should now automatically open the app
Notes
1.Modify the default theme colors to match LinkedIn's color in src/theme/variables.scss
$colors: (
  primary:    #118bd8, // LinkedIn theme
  secondary:  #32db64,
  danger:     #f53d3d,
  light:      #f4f4f4,
  dark:       #222,
  white:      #fff,
  muted:      #9e9e9e,
  border:     #edf1f2
);
2.I personally like the look on iOS so I forced the theme to iOS mode. You can config that to suit your need
# in src/app/app.module.ts
IonicModule.forRoot(MyApp, {
      mode: 'ios',// TODO: to have same iOS look for all platforms
      backButtonText: '',
    })
Support
If you need technical support or have any questions, don't hesitate to send me a message: mr_hie@yahoo.com
Homepage: http://takethatdesign.com