Ionic 3 Gift Cart Ecommerce Application Template
Ecommerce Hybrid Application Template
Details
Version:

3.0

Size:

16mb

Ionic:

2.x,3.x

Platforms:

iOS, Android

Released:

4 years ago

Updated:

10 months ago

Category:

Tags:
About Template
PhoneGap / Cordova Full Hybrid App using AngularJS + Ionic framework
Ionic framework version 2.0 and 3.0.open source front-end SDK for developing hybrid mobile apps with HTML5.
Beautiful UI/UX.
Easy style customization.
Attractive app template designed in ionic 3.
Each screen has a page with nice animations.
We can make both ios and android app using with this template.
We can make any type of Ecommerce App.
Buy New Ionic 5 E-Commerce Template
Get Latest Ionic Themes By GGS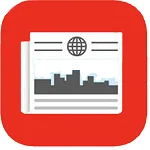 Ionic 3 News Hub Template
This App keep us informed of what is happening in other parts.
Contact us: